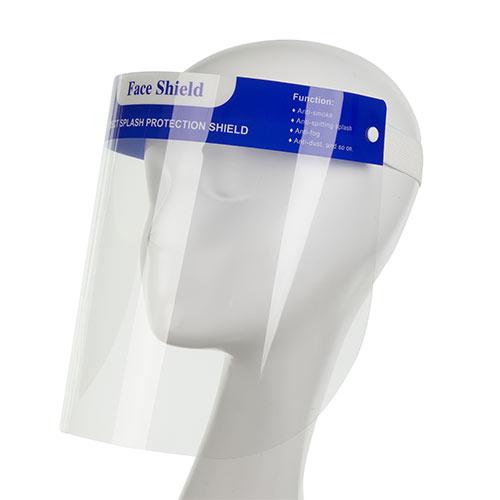 HIGH QUALITY PROTECTION: This face visor is made from high quality PET material to protect you face, eyes, nose and mouth from direct contact with liquids, sprays and direct droplets in the air.
· LARGE COVERAGE AND ANTI FOG: Our full-face visor easily covers the full face for excellent coverage of the face measuring 32cm x 22cm.
· EASY TO CLEAN AND REUSE: Our face visor is made from material that is scratch resistant and easy to wash and reuse, using water or even alcohol disinfectant.
· COMFORTABLE TO WEAR: Our visor comes with an adjustable headband and a soft sponge that rests comfortable on your forehead to ensure a comfort fit.
· PERFECT FOR MULTIPLE USES Suitable for many uses, including medical reasons, hairdressing, barbering and normal daily use.