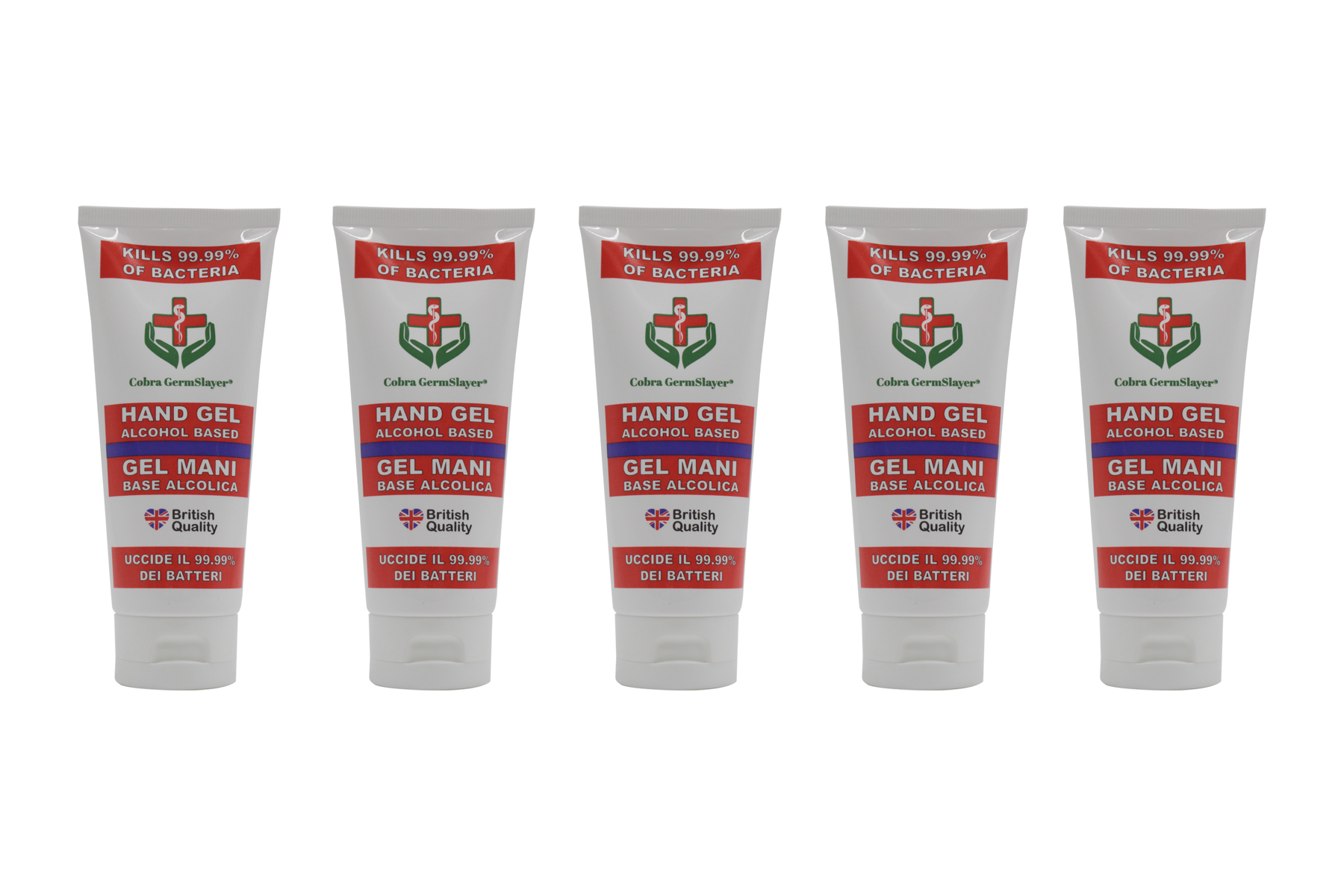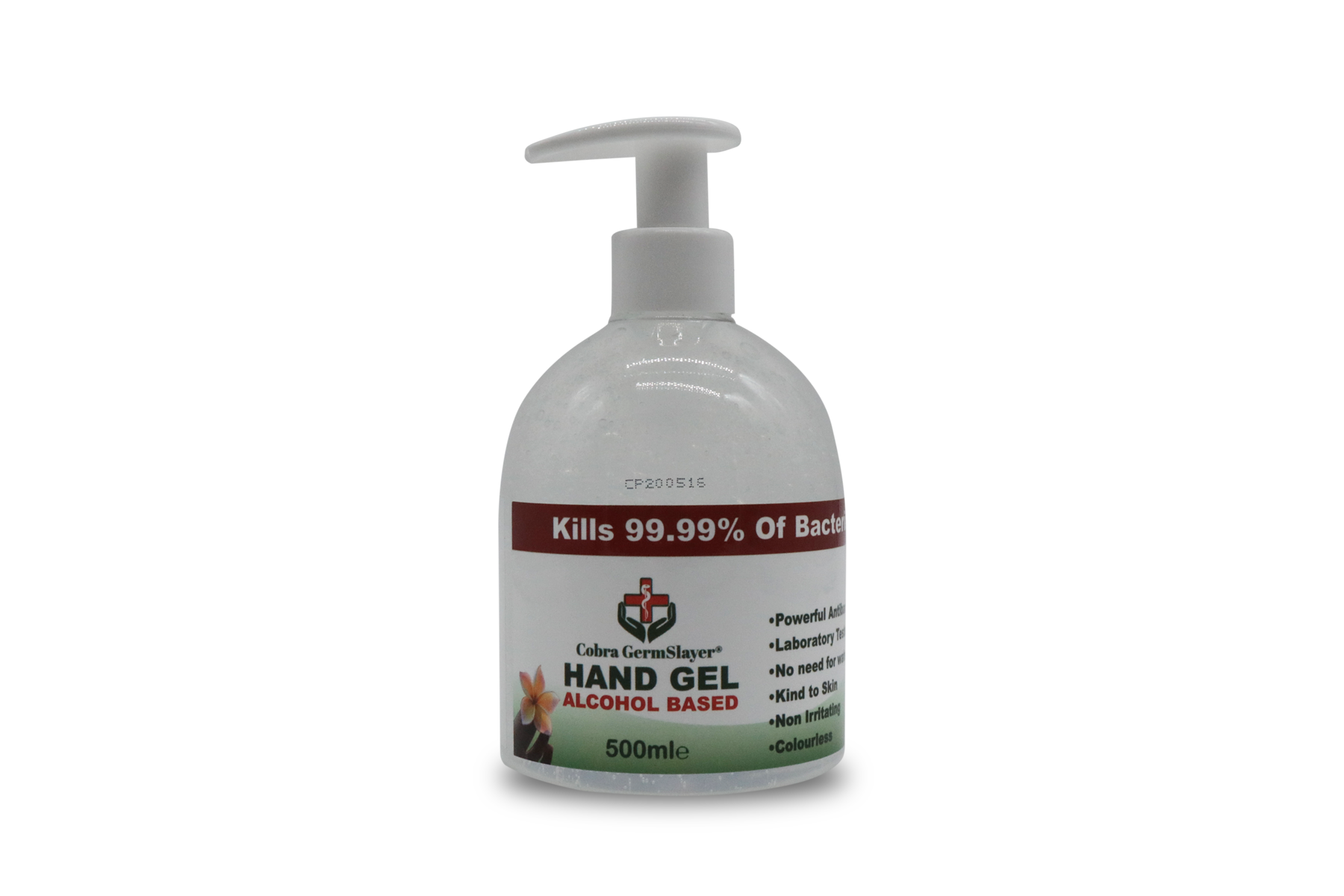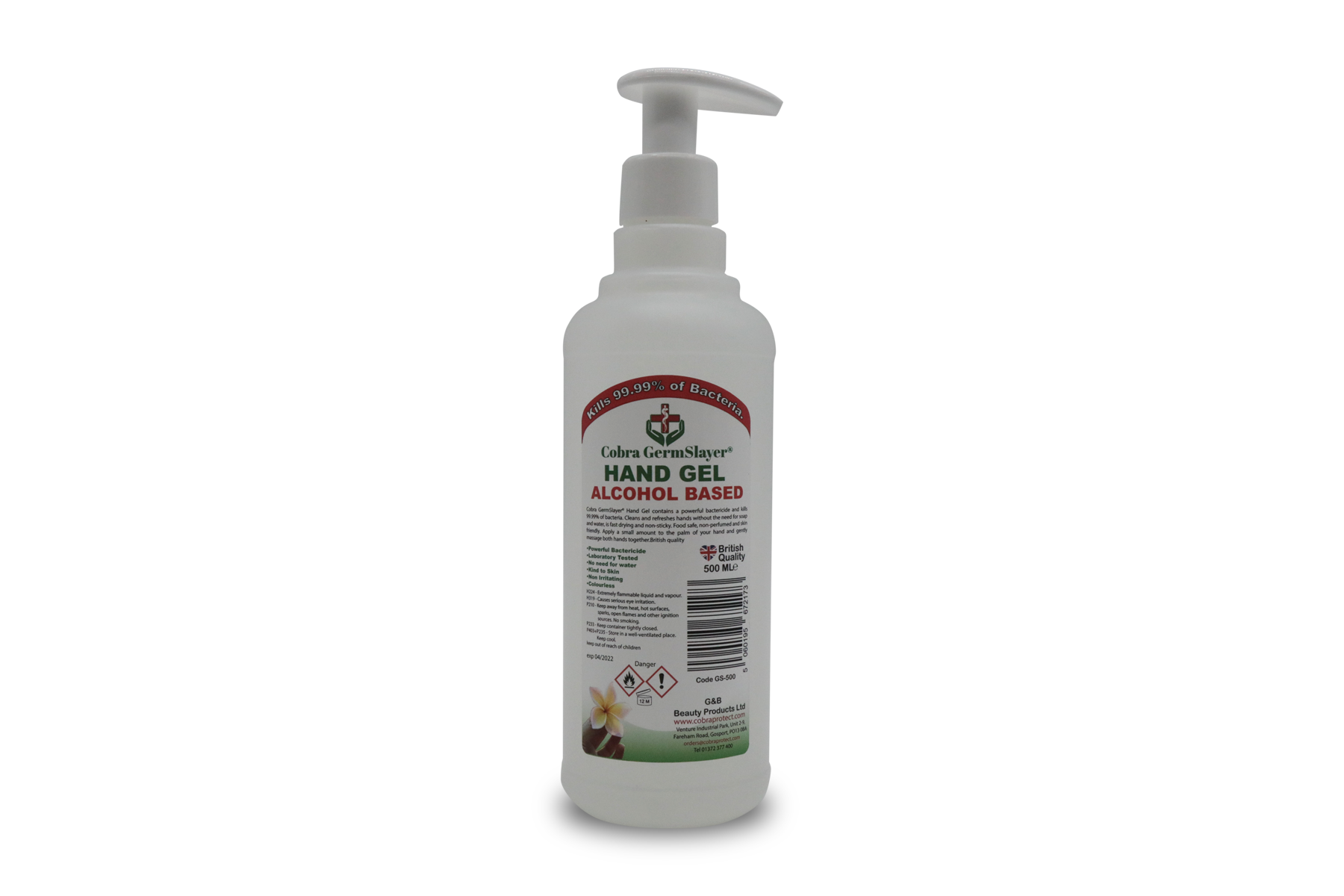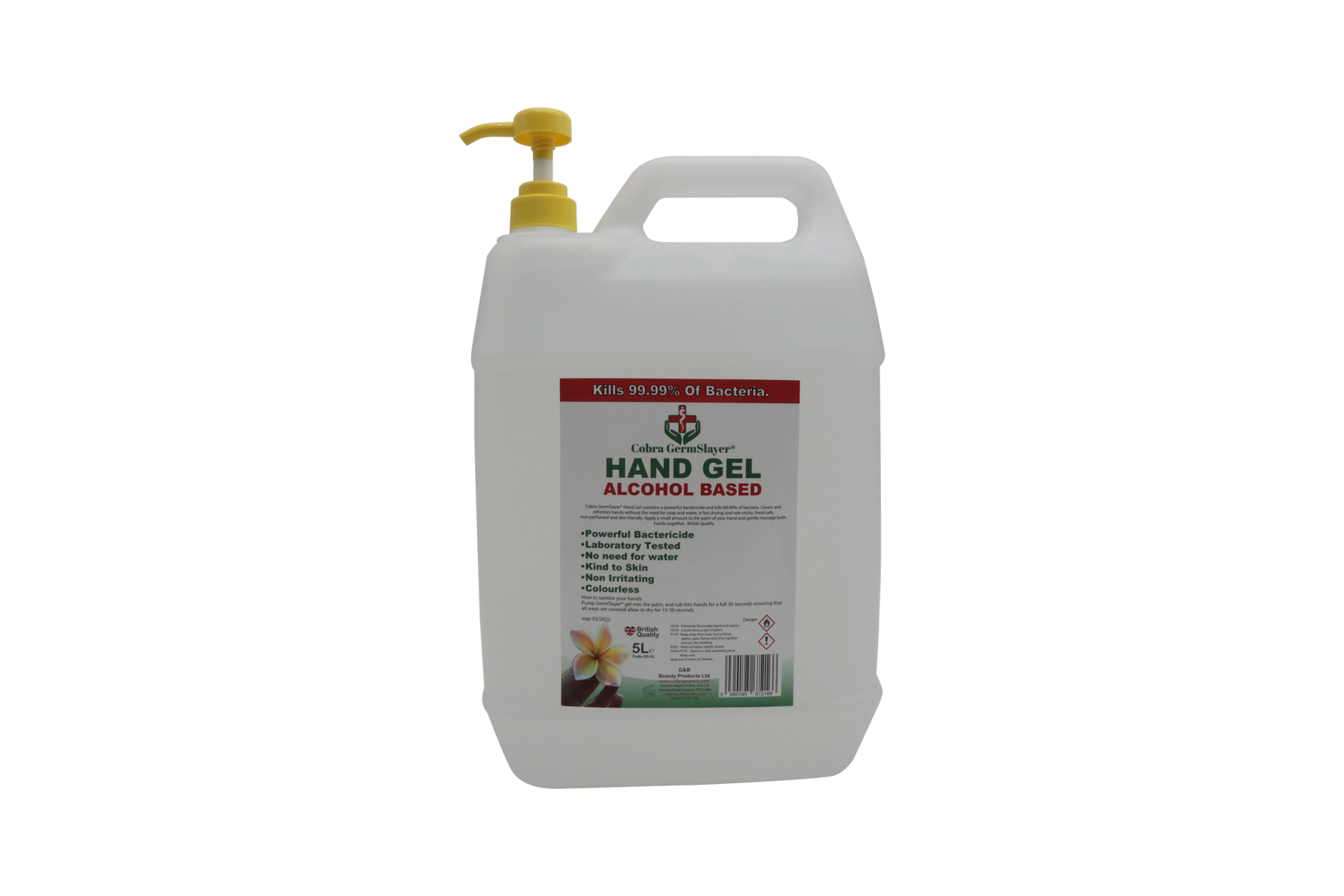 GERMSLAYER® ANTIBACTERIAL HAND SANITISER
UK HAND SANITISER GEL CERTIFIED 99.99% EFFICACY AGAINST CORONA VIRUS
GermSlayer© Hand Gel contains a powerful bactericide and kills 99.99% of bacteria. Cleans and refreshes hands without the need for soap and water, is fast drying and non-sticky. Food safe, non-perfumed and skin friendly.
Apply a small amount to the palm of your hand and gently massage both hands together. British quality.
This item is non-returnable 
BS EN 1276 is the European standard for the bactericidal activity of chemical disinfectants as proof of effective infection control against harmful micro-organisms such as MRSA, Salmonella, E.Coli, Flu Virus (H1N1) and Pseudomonas Aeruginosa.  In order to pass this standard, products have been tested by an independent laboratory and must prove a bacteria kill rate of 99.999% within 5 minutes. 
*70-80% alcohol