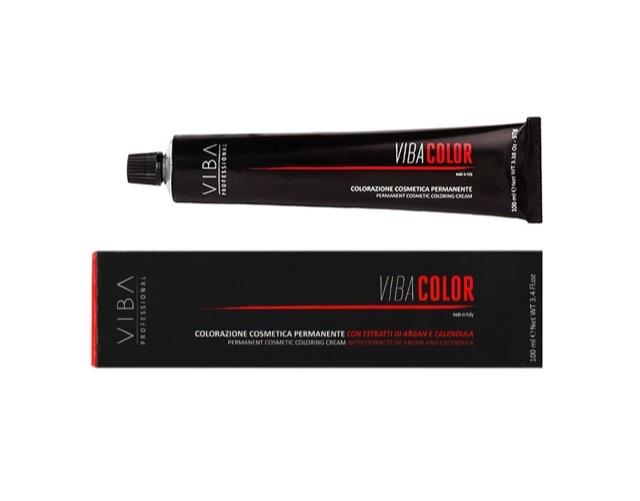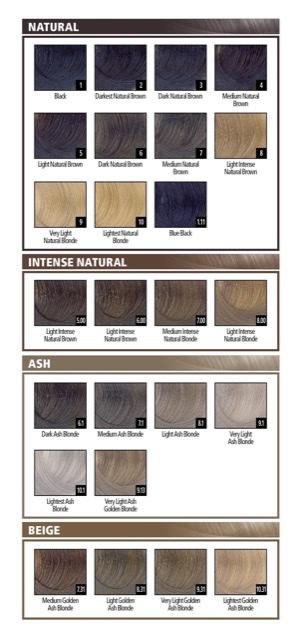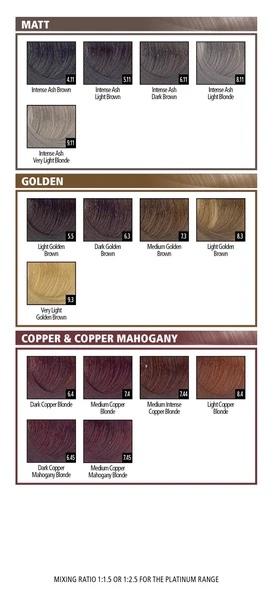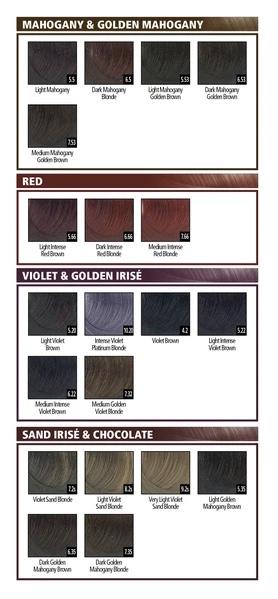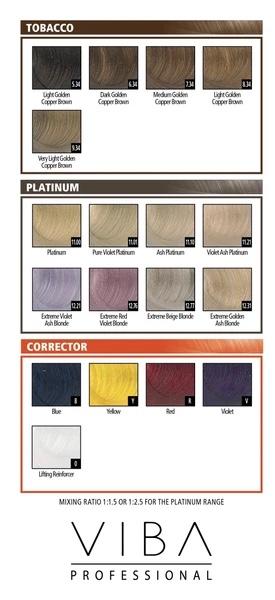 Viba Professional Permanent Colour 100ml
VibaColor permanent cosmetic colouring is enriched with precious ingredients such as Argan Oil, which gives hair hydration, shine and elasticity, and Calendula Extracts which, with their anti-inflammatory properties, soothe the scalp and provide hair with intense hydration and protection.
Benefits:
Exceptionally shiny, long-lasting and stable colour.
Colour does not fade. Guaranteed rich, deep, intense and long-lasting colours.
Hair is soft, silky and hydrated.
100g tube: highly practical with a 1:1.5 dilution ratio.
Perfect grey hair coverage.
Blend of ingredients which hydrate deep down, repair the hair fibre and enhance the flexibility and elasticity of the hair.
Available in 79 Shades
Enriched with: 
ARGAN OIL: Naturally rich in vitamin E, vitamin A, vitamin F, essential fatty acids, linoleic acid, Omega 3 and Omega 6, Argan Oil gives instant
strength, hydration and nourishment to dry, fragile and damaged hair.
CALENDULA EXTRACTS: A

natural oil extracted from marigold flower's with 

antifungal, anti-inflammatory, and antibacterial properties.

With its regenerative properties it helps the hair 

follicles grow abundantly allowing for a thicker mane, and the antioxidants help protect the hair

 and scalp against cell-damaging free radicals.
Warnings: Use only for professionals. Allergy test before use. Do not color the hair if the skin of the face has been removed, if the scalp is damaged or irritated. Wear gloves during painting. Do not use for eyelin or eyebrow dyeing, immediately flush eyes. During the process, burning or itching, stopping the process. Avoid contact with eyes, if swallowed, immediately rinse with plenty of water, if you have contact lenses to remove them and continue to wash eyes with water. Keep out of the reach of children. Do not use paints if the hair previously was painted with Chna.


The product is not intended for use by younger people than 16 years of age. Instruction added